Vehicle Response Maintenance Coordinator – CRST The Transportation Solution, Inc. – Cedar Rapids, IA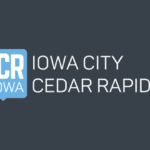 CRST The Transportation Solution, Inc
CRST The Transportation Solution, Inc. is Delivering Promises and Driving Success to Ensure Everyone Has What's Needed to Live and Thrive. Today, more than ever, we are looking for talented individuals who will help us bring this vision to life.

Vehicle Response Maintenance Coordinator
Do you thrive in a fast-paced environment where the ability to multi-task is a must and seek a position that provides a significant impact on the success of a business? If so, our Vehicle Response Team is the spot for you.

Job Summary: The Vehicle Response Team (VRT) Coordinator is responsible for providing customer service and overseeing equipment breakdowns including all mechanical/accident repairs outside of CRST service locations for all CRST operating groups.
Job Schedule: Wednesday-Thursday (8:00 PM-6:00 AM) and Friday-Saturday (9:00 PM-8:00 AM)

Essential Duties and Job Responsibilities:
Coordinate with professional driver/operations department to ensure equipment is routed to a service provider for preventative maintenance (PMs) and repairs.
Monitor the progress of repairs with external service providers, record updates as needed, and complete repair orders in Transman (CRST Equipment Solution's operating system).
Answer and coordinate inbound/outbound phone calls.
Inform CRST Operations daily of equipment status.
Negotiation of repair and labor costs with external service providers.
Perform invoice/com check reconciliation.
Perform other customer service duties and tasks as assigned.
Incentives:
Competitive market-driven wages plus shift differential
Our benefits are designed with employees in mind. CRST offers competitive pay; major medical insurance, dental, vision, and a wellness plan; paid time off; 401(k); life insurance; and short-term disability
Preferred Qualifications:
VRT has a training program covering all duties and responsibilities in the department. No previous experience is needed.
HS Diploma or GED required
Associates Degree in relevant field is preferred
To apply, please email your resume to mccall.atwater@crst.com.
The CRST core values: Safety at the Core of All We Do – Integrity in Every Decision and Action – Commitment to the Success of Employees, Customers, Agents, Contractors and Communities.

EEO Statement: All qualified applicants will receive consideration for employment without regard to race, color, religion, sex, sexual orientation, gender identity, national origin, disability, or status as a protected veteran.
Source: