Warehouse Order Selector – $23/hr Average – Performance Foodservice – Cedar Rapids, IA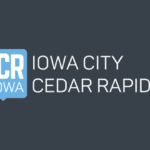 Performance Foodservice
Benefits

Pulled from the full job description
div{margin-right:0.5rem;margin-bottom:0.5rem;}]]>
.ecydgvn1{margin-top:0.5rem;margin-left:0.5rem;max-width:100%;}]]>
Full Job Description
Night shift: Sunday through Thursday, 6:00 p.m. to 2:30 a.m.
$17.50 base pay plus productivity incentive pay.
Position Summary:
An Order Selector will select cases and other containers of food and non-foods products to fill customer orders from multi-level rack warehouse storage systems. Items are placed on pallets and completed orders are moved to the loading dock staging area with an electric pallet jack / forklift, wrapped, labeled and readied for shipment in a timely manner observing all safety regulations and ensuring all quality standards are met while maintaining the efficient flow of product through the production process. Functions as a team member within the department and organization, as required, and perform any duties assigned to best serve the company.
Position Responsibilities may include, but not limited to:

Follow all preferred work methods, safety policies and procedures per company guidelines. Ensure work area is safe and report any unsafe conditions and/or acts immediately.
Review work schedule and obtain supplies required to perform the work and prepare for operations. Perform a safety check on pallet jack / forklift to be used and ensure that all other safety devices are functioning properly. Put on all required Personal Protective Equipment and Safety Gear.
Meet required productivity and accuracy standards per location and company guidelines.
Place pallets on pallet jack and operate along assigned multi-level racks and locate products according to order sheets.
Manually place the appropriate stock items on pallet from pick slots and racks as required. Use single and/or double pallets as directed.
Transport completed palletized customer order to shipping dock staging area. May be required to shrink-wrap pallet for staging.
Remove batteries requiring recharging, replace with charged batteries, or attach re-charger and complete vehicle inspection checklist. At the end of the shift secure all equipment and complete all necessary paperwork.
Performs other related duties as assigned.
Performance Foodservice Benefits Include:
Medical, Dental, Vision and Life Insurance on day one!
Company Matched 401K
Employee Stock Purchas Plan
Generous Paid Time Off, and much more!
Compensation
$23 per hour average.
Required Qualifications
6 months experience in a highly physical, labor intensive position (ie. construction, distribution warehouse, equipment/machine operator, farmhand, freight handler or other positions which require continuous activity and heavy lifting and/or which deals with multi-temperatures)
Must have the ability to work in varying temperature zones, from freezer temperatures to non-air conditioned temperatures in the summer
Must be able to lift up to 50 pounds repetitively and up to 80 pounds occasionally
Must be able to stand for extended periods of time
Must have the ability to adapt to changes in the work environment including the use and types of materials/tools, method and work instructions
Must be a team player, including the ability to communicate well with others
Must be able to work independently with little supervision
Must be able to work in a fast-paced environment
Must be able to produce quality work
Must have a strong service orientation
Must have basic math skills
Must have basic reading skills
Must be able to work a full-time schedule, including nights, weekends and holidays and overtime as required
Must be 18 years of age
Must pass a post offer drug test and background check
Preferred Qualifications
High School Diploma or GED
Foodservice or warehouse distribution experience
Experience operating equipment such as a pallet jack or powered industrial truck
Division
Performance Foodservice
EEO Statement
Performance Food Group and/or its subsidiaries (individually or collectively, the "Company") provides equal employment opportunity (EEO) to all applicants and employees, regardless of race, color, national origin, sex, marital status, pregnancy, sexual orientation, gender identity, religion, age, disability, genetic information, veteran status, and any other characteristic protected by applicable local, state and federal laws and regulations. Please click on the following links to review: (1) our EEO Policy; (2) the "EEO is the Law" poster and supplement; and (3) the Pay Transparency Policy Statement.
Address Line 1
4100 44th Avenue SW
Location
Performance Foodservice Cedar Rapids (0568)
Hiring Insights
Job activity
Posted Today