Warranty Coordinator – CRST The Transportation Solution, Inc. – Cedar Rapids, IA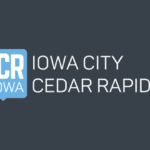 CRST The Transportation Solution, Inc.
Indeed's salary guide
Not provided by employer
$28.2K – $35.6K a year is Indeed's estimated salary for this role in Cedar Rapids, IA.
CRST The Transportation Solution, Inc. is Delivering Promises and Driving Success to Ensure Everyone Has What's Needed to Live and Thrive. Today, more than ever, we are looking for talented individuals who will help us bring this vision to life.

Warranty Coordinator

Come Be Part of The CRST Team!
CRST The Transportation Solution, Inc. is delivering promises and driving success to ensure everyone has what's needed to live and thrive. Today, more than ever, we are looking for talented individuals who will help us bring this vision to life.


We are recruiting highly motivated individuals who value hard work that can lead to career advancement. At CRST, we value safety and each individual's career aspirations. Whether you are coming in as an apprentice, entry-level, or highly experienced technician, we have the internal practices, leadership teams, and training to support your development in your career path and believe in promoting from within. CRST believes in creating a fun, yet hard-working environment. We want your energy on our team!

CRST Equipment Solutions, Inc. is seeking a Warranty Coordinator to be located in our office in Cedar Rapids, IA.

Job Summary: The Warranty Coordinator is responsible for ensuring CRST is paid for all warranty work by analyzing service repairs for eligibility, accurately preparing records for submission to the appropriate supplier, and monitoring submitted claims throughout the claim's payment and reconciliation process.
Job Schedule: Monday-Friday (8:00 AM-4:30 PM)

Essential Duties and Responsibilities:
Evaluate potential warranty claims to ensure proper documentation and verify the criteria required by the supplier is present.
Submit claims to suppliers, adhering to applicable supplier warranty process requirements.
Monitor claims throughout the warranty claims process; researching, correcting, and resubmitting all rejected/denied/underpaid claims promptly.
Review the warranty aging schedule regularly and follow up on the disposition of all outstanding claims.
Reconcile and process payments received from suppliers for warranty repairs, posting individual payments into the TMT system.
Maintain all service records as required by individual warrantor standards.
Remain abreast of supplier recalls and industry trends.
Perform other duties as assigned.
Incentives:
Competitive market-driven wages
Our benefits are designed with employees in mind. CRST offers competitive pay; major medical insurance, dental, vision, and a wellness plan; paid time off; 401(k); life insurance; and short-term disability
Preferred Qualifications:
HS Diploma or GED is required
6 months experience in a relevant field preferred
Strong organizational and communication skills needed
Must possess basic computer skills
To apply, please email your resume to mccall.atwater@crst.com
The CRST core values: Safety at the Core of All We Do – Integrity in Every Decision and Action – Commitment to the Success of Employees, Customers, Agents, Contractors and Communities.

EEO Statement: All qualified applicants will receive consideration for employment without regard to race, color, religion, sex, sexual orientation, gender identity, national origin, disability, or status as a protected veteran.
Hiring Insights
Job activity
Posted today
Source: