YOUTH WORKER (PART-TIME) 7/19/22 – Linn County, IA – Cedar Rapids, IA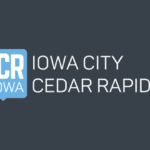 Linn County, IA
Full Job Description
Description
SUMMARY:
Part-time (20 hours/week) position to supervise, monitor, and maintain safety of program participants with the Linn County Child and Youth Development/Peer Group. Work is performed under general supervision. Knows the County's Customer-Centered Culture principles, the County's Mission, Strategic Plan and Core Values and demonstrates a commitment to customer satisfaction for all customers on a regular basis.
HOURLY WAGE:
New Hire: $21.42 · 90 days: $22.51 · 1 year: $23.78 · 2 years: $25.06 · 3 years: $26.42
Essential Functions
Supervises small groups of children 2nd through 12th grade during afterschool or out-of-school hours.
Coordinates activities both on-site and within the community that promote improvement of social skills, friendships and self-esteem.
Records behavior observations and keeps daily reports and resident's/participant's personal records.
Performs record keeping, statistics and other paperwork as required.
Drives van or other designated vehicle to transport program participants.
Supervises program activities as required.
Performs light maintenance tasks as required.
Enforces rules consistently and fairly. Promotes, encourages and supports appropriate behavior.
Performs all other related duties as assigned.
Knows the products they personally produce and the customers of each product. Listens to the "Voice of the Customer "and closes gaps between customer expectations and experience whenever possible.
Qualifications
Associate's degree in Human Services, Recreation or a related field required.
Experience working with children or adolescent groups desired.
Working knowledge of the social sciences.
Ability to function as an effective member of the child care team.
Ability to establish and maintain positive professional relationships with co-workers, other professionals, parents, and youth.
Ability to receive, process, and communicate information, orally and in writing.
Ability to understand and follow instructions.
Ability to make effective use of individual and group counseling techniques.
Ability to make sound independent judgments quickly.
Ability to function with little direct supervision.
Ability to enforce rules consistently and fairly.
Ability to remain flexible and adapt to change.
Good physical condition. Must meet requirements and licensing regulations, including: good health evidenced by the ability to pass a County physical examination which includes a drug test after offer of hire; a person who has a record of a criminal conviction or founded child abuse report shall not be employed, unless an evaluation concludes that the crime or founded abuse does not merit prohibition of employment.
Regular work attendance required.
Certifications required after hire are: Mandatory Child Abuse Reporting and CPR.
Valid State of Iowa Driver's License required.
Chauffer's license required after hire. Van driving experience required.
Shift
Summer: 10:00 a.m. – 3:00 p.m. Monday – Thursday
School Year: 2:00 p.m. – 7:00 p.m. Monday – Thursday
Job Type: Part-time
Pay: $21.42 per hour
Hiring Insights
Job activity
Posted Today