MY BOOMERANG SHOT BACK TO ICR: JASON NAPOLI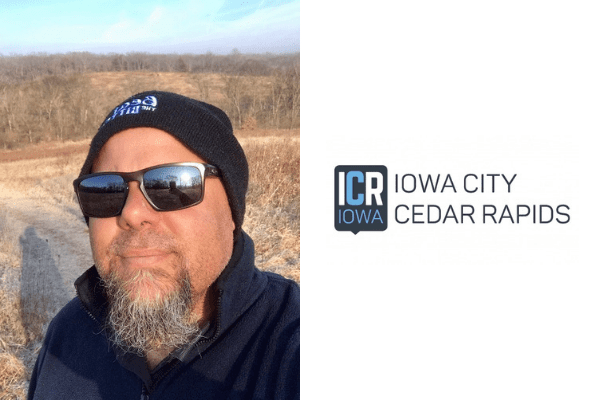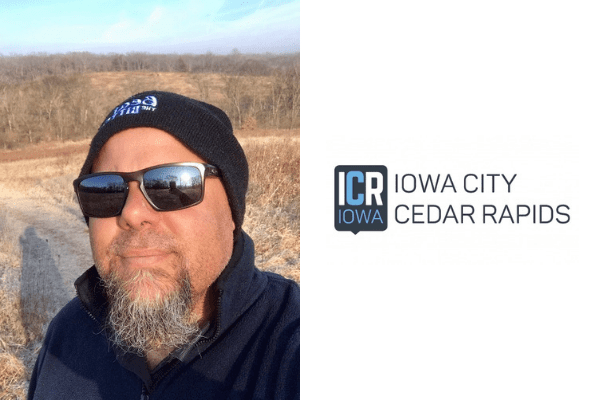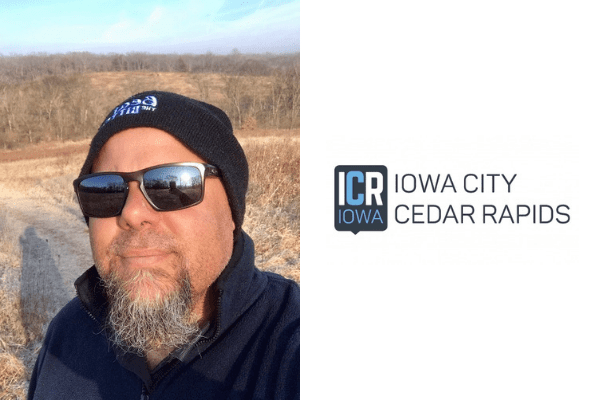 Like many suburban Chicago kids in the mid-90s, I headed west for college…to Iowa City. It wasn't to be with my friends, nor was it for the academics, the Hawkeyes or promises of financial assistance. It just felt right…and it still does 25 years later.
I haven't been in Iowa City-Cedar Rapids (ICR) for all of those 25 years. After graduating from the University of Iowa in 1998 I left with fond memories and a goal to travel the world…and did just that. Within a couple months of walking across the stage at Carver Hawkeye Arena to receive my diploma, I bought a one-way ticket to South America and began an adventure that continues to this day of living, studying and working across five continents.
The first stop after ICR was Ecuador, where I spent 18 months teaching at multi-national corporations, volunteering in the Amazon, exploring the country's natural and cultural beauty, and meeting the amazing woman who would become my wife. South America was never going to be a long-term stay, but returning to Iowa was nowhere on the radar.
The following seven years were primarily spent living and working in Chicago. We loved Chicago. We loved the friends, being close to family, the energy of the city, living in cool neighborhoods, the parks, access to world class food, music, theater, cinema…all of it. It was the quintessential young professional existence.
As much as we loved Chicago, we realized shortly before my 30th birthday we weren't done traveling, so we left. We left solid jobs, a beautiful condo, amazing friends, supportive family, all of it, and travelled around the world for 15 months. It was following this global adventure that we ended up in ICR…ten years after walking across that stage at Carver Hawkeye.
It was an easy choice and one, quite honestly, we didn't take too seriously. We knew upon returning from our travels we wanted to stay in the Midwest, but Chicago wasn't the place. We didn't want a condo in a neighborhood; we wanted a house in the woods. We didn't want loud traffic jams and elevated trains; we wanted mountain bike trails and quiet lakes. Professionally, we were pretty open. With my career in international education and my wife's in human resources, we figured a cool Midwestern college town would offer solid employment opportunities. It did…in ICR.
That's the short story of how we got here, but I think the more important story is why we stayed. In two words: Opportunity + Community. An amazing community full of people acting on important issues, living out their passions, supporting one another's families, educating our youth, filling our minds and hearts with art, thought and cheer. That's why I'm here…to feel a part of something. At times I miss the anonymity of the big city, but will trade that any day for the local feel. The genuine personal relationships that are strengthened through shared experiences at farmer's markets, public art events, farm dinners, philanthropic events, school socials, youth sports, community service projects and more…it's all real.
As we look at ICR as a region, I'm truly fortunate. Living in Iowa City, working for Cornell College in Mount Vernon and spending a fair amount of time in Cedar Rapids serving on boards and conducting business, you can feel a sense of unity across ICR, along with unique character and pride throughout.
As I look back at what I wrote about living in Chicago: "…the friends, being close to family, the energy of the city, living in cool neighborhoods, the parks, access to world class food, music, theater, cinema", I realize it's here in ICR too. All of it.