New Workforce Solutions Team Launched to Support ICR Employers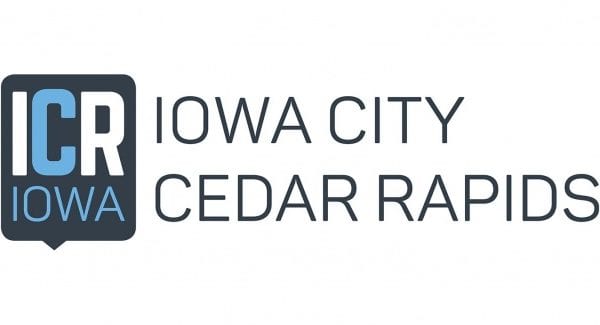 On November 15th, ICR IOWA, in partnership with 
Kirkwood Community College
 and 
Iowa
WORKS
, announced the launch of a new partnership to support the workforce needs of regional employers. The three organizations have developed a joint Workforce Solutions Team that will meet with employers experiencing severe workforce issues to help identify and assist with the deployment of strategic solutions.
"As the unemployment rate continues to decline, our regional employers are searching for additional assistance in talent attraction, retention, and development," said Jennifer Daly, President and CEO for ICR IOWA. "We have some of the best employer resources in the Midwest for workforce needs, but it isn't always easy for employers to find or access those resources. We hope this new joint effort will create a streamlined and consultative approach to helping our companies identify solutions."
The new ICR Workforce Solutions Team will include representatives from ICR IOWA, Kirkwood Community College, and IowaWORKS. Each of these organizations currently meet with employers and share resources independently. The new team approach will not only reduce the amount of time needed by employers to identify solutions, but will also allow the agencies to work closely together to offer a more comprehensive approach to workforce needs for area employers.
"Kirkwood understands that partnerships are important to assist employers in developing solutions to workforce challenges," said Kim Becicka, Vice President of Continuing Education and Training at Kirkwood. "This responsive approach ensures available resources and innovative solutions are leveraged and coordinated in a timely and comprehensive manner."
In response to the ever-increasing regional workforce challenges and to support this new employer resource, ICR IOWA's Tom Banta will transition into the role of Director of Workforce Solutions for the organization. Prior to this role, Banta served as the Business Attraction Strategist for ICR IOWA.
"The ability to attract, retain, and develop talent is critical to the success of our companies," said Banta. "This team approach will allow us to better assist employers in exploring creative solutions to their workforce issues including tapping into available talent pools, connecting with talent attraction strategies, upskilling current employees, launching earn and learn or apprenticeship programs, connecting with future talent pipelines, and strengthening workplace culture to boost retention."
While the development of this new team approach began several months ago, the conversations at the 
ICR Future Ready Iowa Summit
, held earlier this week at Kirkwood's Regional Learning Center in Hiawatha, reinforced the need for additional resources.
"Based on conversations and discussions at this week's Future Ready Iowa summit, employers and businesses are seeking creative solutions to help them meet their hiring needs," said Kate Pine, Business Marketing Specialist for IowaWORKS in Cedar Rapids. "By working together as a team, we can more efficiently and effectively help employers develop strategies to help them overcome their workforce shortages."