One Region's Scientific Leadership in the Fight Against COVID-19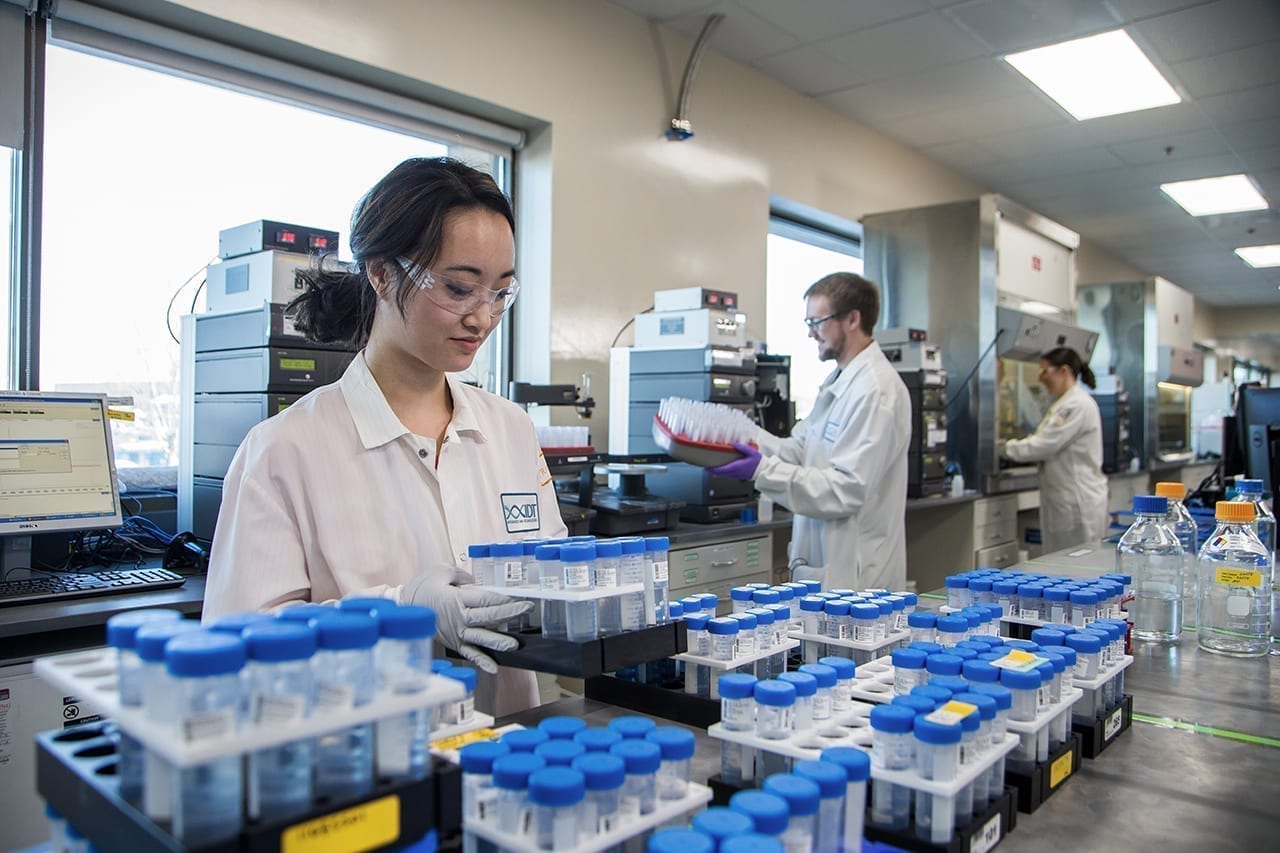 COVID-19 has changed the way we live, halting normal life, separating families, distancing communities, and creating a sense of fear. But there are heroes out there fighting for us. They aren't wearing capes, but badges, scrubs, and goggles. They aren't carrying swords, but wielding ultrasound probes, microscopes, and laptops. These are heroes of science, and in Iowa City-Cedar Rapids (ICR), two medical technology companies are valiantly working behind the scenes as part of the rescue mission.
Accurate and available testing quickly became paramount in the fight against the COVID-19 viral spread, yet on both counts, there were issues globally and nationally. When the pandemic hit the US, the US Centers for Disease Control and Prevention (CDC) sought FDA Emergency Use Authorization (EUA) for the diagnosis and detection of COVID-19. While there are rigorous processes and long timelines in typical FDA approvals, an EUA gave the CDC a fast track to authorization for new response protocols, pharmaceuticals, and medical materials used in the response. The development of a test,was forefront on the battlefield.
Integrated DNA Technologies (IDT), is true to its namesake—it's an ICR based biotech company that manufactures synthetic DNA. On February 25, the CDC contacted IDT with the test kit challenge at hand. As existing partners, the CDC was aware of the company's prowess in development of custom nucleic acid products. Two of the components needed for COVID-19 tests were primers and probes, which are nucleic acids used in the process to identify whether the virus is present in a vial of sample material from patients. Primers are mixed with the swabbed DNA material of people who are potentially sick, and then the probes are added. If the virus is present, the probes turn fluorescent, and the diagnosis can be made.
The team at IDT went to work, shipping an initial batch of probe and primer kits the same day. On March 2 their materials passed safety inspection and were approved for laboratory use under CDC's EUA protocol, making them the first company in the US to qualify under the CDC EUA for manufacturing probes and primers used in the detection of COVID-19. Since then, IDT has gone on to produce sufficient material to support 30 million tests under the CDC EUA protocol across the country in patient diagnosis, all managed right here from eastern Iowa.
CIVCO Medical Solutions designs and manufactures medical imaging products and infection control devices that are shipped globally right here from eastern Iowa. In the fight against COVID-19, ultrasound is being used on the front lines. Because it's portable and can be taken directly to bedside, it's been a go-to in the ER and ICU for assessing the state of patients' lungs. But with a rampantly contagious virus, taking equipment from patient to patient is a high-risk solution. CIVCO was called on to leverage its expertise in manufacturing viral barriers and protective covers not just for the ultrasound transducers but for all of the equipment that goes into a patient's room, from portable laptop systems to ultrasound machines, keyboards, and monitors. As a market leader in infection control, CIVCO rapidly collaborated with the leading ultrasound manufacturers to offer virtual training and education materials and to recommend guidelines and educational webinars that could be deployed around the world to educate healthcare professionals on the proper coverage and sanitary techniques to deal with the aggressive virus.
Shortly thereafter, CIVCO got a call from an investigator at the National Institutes of Health (NIH). Computed tomography, or CT, is another imaging technique used for viewing the lungs, proven as a technique for diagnosis in both Wuhan, China, and South Korea. The problem was, CT scanners are not portable, so patients were being cycled through the same room, which required timely sanitation procedures between scans. Initial sanitizing timelines of CT rooms averaged an hour between each patient. Knowing their history with infection prevention, the NIH reached out to CIVCO to see if a prototype could be developed to seal off the patient, allowing for quicker safety procedures for the attending staff. Within 24 hours, the company developed a prototype for a patient coverage drape with an oxygen port for the patient and a filtration device to ensure the viral droplets don't enter the CT room and contaminate the air breathed by medical professionals. Trials are currently in development in Italy at a COVID center as well as at various prestigious universities in the US to prove out the concept, with early clinical study protocols underway.
For these Iowa teams, the focus hasn't been on the PR but simply on being part of the solution in the fight against COVID-19. For both companies, it's clear it's about serving the greater good through the power of science. "To know that what we do every day is saving lives…that we're not physicians but we have a part, and everyone in the organization understands that. You could be in product design, marketing, or the maintenance person. You are all doing something that has an impact on someone's life," says CIVCO's president, Robin Therme. Most heroes work behind the scenes, after all.
This article was written for ICR Iowa by Andrea Wilson.