Alliant wind farms earn platinum for sustainable infrastructure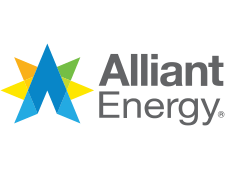 The following article was published by the Corridor Business Journal's Innovation Watch on July 30, 2019
The Institute for Sustainable Infrastructure (ISI) recently announced that two of Alliant Energy's Iowa wind farms, Upland Prairie in Everly and English Farms in Montezuma, have received Envision Platinum awards for sustainable infrastructure.
To earn Envision Platinum, a project must demonstrate it delivers a heightened range of environmental social, and economic benefits to the host and affected communities.
The two projects use advanced wind turbine technology, providing performance, durability and noise reduction benefits. They can withstand higher wind speeds, have a lower cut-in wind speed and a higher capacity factor compared to previous models. As a result, fewer units are needed per project, minimizing disturbances to ecologically sensitive areas such as wetlands.
The electricity generated by these two wind farms will be enough to power approximately 168,000 Iowa homes per year.
Alliant, a Midwest energy company engaged in electric generation and the distribution of electricity and natural gas, expects to increase its renewable energy capacity from 20 percent in 2018 to 33 percent by 2024. The ongoing shift is expected to result in a 40 percent reduction in carbon emissions by 2030, and an 80 percent reduction by 2050, according to Terry Kouba, president of Alliant Energy's Iowa energy company.
"Alliant Energy's commitment to increasing its production of renewable energy makes good sense, both environmentally and economically," said Melissa Peneycad, ISI's managing director, in a release. "At a time when many of us are concerned with reducing greenhouse gas emissions to prevent the worst effects of climate change, Alliant Energy is demonstrating notable leadership in this area. The Upland Prairie and English Farms wind farms are part of the company's larger renewable energy strategy and we hope Alliant's leadership will encourage other companies to follow suit."
Other Alliant projects have previously been recognized for sustainability with Envision awards. The company's Marshalltown Generating Station and Dubuque Solar projects have each earned Envision Platinum for sustainability.