Cargill plans $37 million investment in Cedar Rapids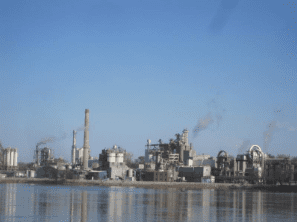 Story published by the Cedar Rapids Gazette on January 7, 2019
Agricultural giant Cargill is proposing a multimillion upgrade to its soybean processing plant in Cedar Rapids.
The Minneapolis-based company plans a $37.62 million expansion and facility modernization to what is called the Cedar Rapids east soybean facility at 410 C Ave. NE, in an industrial section north of downtown near Cedar Lake.
"The potential investment is more about upgrading our equipment to continue to provide employees a safe place to work, while also increasing our efficiency," said Victoria Bagley, a Cargill spokeswoman.
Cargill is seeking a resolution of support for a Business Financial Assistance Application to the Iowa Economic Development Authority for tax credits under the state's high-quality jobs program. Cargill also is asking the city for a local match if it receives the state grant of $429,800, estimated to be worth $367,700 in tax breaks over 10 years.
The City Council is scheduled to vote on the plan when it meets at noon Tuesday at City Hall, 101 First St. SE.
"It says a lot about Cargill's commitment to the area," said Ron Corbett, business retention and expansion strategist for the Cedar Rapids Metro Economic Alliance. "This is a great way to start the new year with a $37 million investment by one of our anchor companies."
Such an investment also supports a secondary economy of plumbers, electricians and others to service the equipment for years to come, and with farmers throughout Eastern Iowa supplying the plant with soybeans, he said.
By comparison, Heart of America plans a renovation and hotel project in Cedar Rapids of more than $50 million, which city officials have said is the largest private investment ever in the city's downtown.
The Cargill expansion comes after the acquisition of Cedar Rapids-based animal nutrition company Diamond V in 2017. Cargill also has proposed a $6.5 million rail yard on public land in the Rompot neighborhood. The council initially supported the project, but has slowed the process under pressure from resistant neighbors.
Cargill, which has about 400 employees in Cedar Rapids, also operates a corn milling plant in southeast Cedar Rapids and a west soybean processing facility.
Cargill's plans for the east soybean facility include $6.12 million in building construction and site preparation and $31.5 million in machinery and equipment, design and engineering. The expansion would add 27,000 square feet and retain 48 jobs, according to city documents. The plan does not call for new jobs.
"This would primarily swap out equipment for their processing and add some building improvements," said Caleb Mason, a Cedar Rapids economic development specialist. "This is to modernize the plant with current equipment."
He said the expansion would be within the existing site footprint and occur this year.
The property's value, which is $3.3 million, according to the Cedar Rapids Assessor's Office, is projected to increase by $2.1 million from the improvements. The tax break would apply only to new value. Cargill would still pay a net of $1.8 million in taxes over the next 10 years, according to city documents.