Carol Cater-Simmons Creates Soul Food and Family in ICR Iowa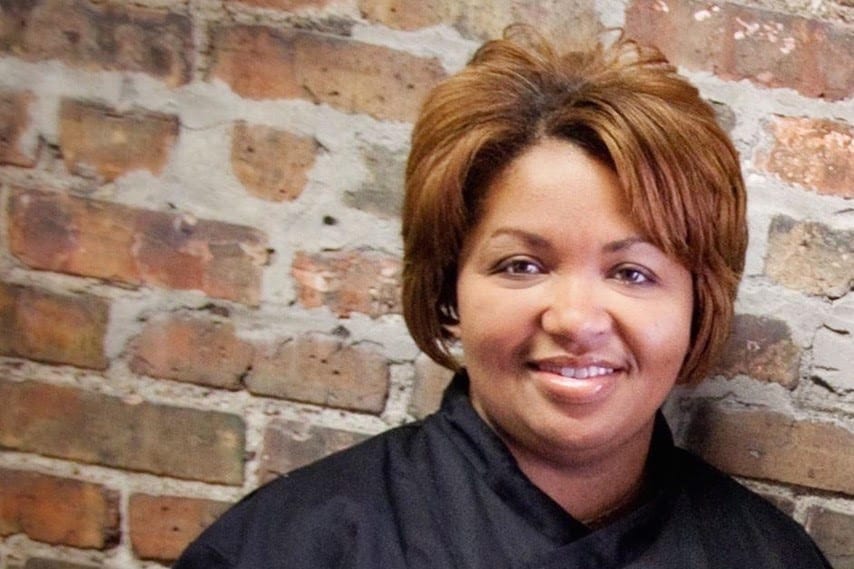 We all love comfort, especially when it comes to food. So, if you are looking for a special southern-style cuisine, SugaPeach might just be your place. Carol "Sweetiepie" Cater-Simmons is the owner of the local North Liberty restaurant. Simmons brought her food experience from living in Georgia to Iowa to create an Iowa Soul Food experience for the locals.
While growing up in Georgia, Carol Simmons never imagined she was going to end up in the food industry. Working towards her PhD in Counseling, she had different plans for her life. But in 2011 Carol moved to Cedar Rapids and realized there was a need for a place that provided soul food for the community.
Carol knew how to cook. As a young child in Georgia, she would help her mother and grandmother cook for the family. Being in a family with gatherings that surpassed 80 people, Carol learned how to make dishes in big quantities. That experience helped her when she decided to open her own restaurant.
Carol's first restaurants in the Iowa City-Cedar Rapids (ICR) region were Sweetiepie Chicken and Fish Fry and the Iowa Soul Food Market at the Newbo Market in Cedar Rapids. She and her team decided the restaurants needed a revision and so SugaPeach in North Liberty was born.
SugaPeach strives to be a place of comfort where people feel a sense of home. Their soul food can connect you to the present and it can also bring you back to being in your grandma's kitchen or the gatherings with family for holidays.  From rich and creamy mac and cheese and spaghetti to collard greens, their food keeps customers coming back for more.
Carol believes the ICR region's unique combination of industries and world-class academic institutions draws a diverse population that has allowed SugaPeach to engage with so many people with different backgrounds from across the country and the world. SugaPeach is a place of comfort in Iowa, even for those who have not lived here their entire lives.
As Carol fondly shares, the first time you come to SugaPeach you are a customer, the second time, you are family. Love and care go into everyone and everything at SugaPeach.
SugaPeach is one of the many resources shared in the ICR Iowa African American/Black Resource Guide, an online publication of the Inclusive ICR Coalition.