Diversity Group Adopts New Name, Expanded Vision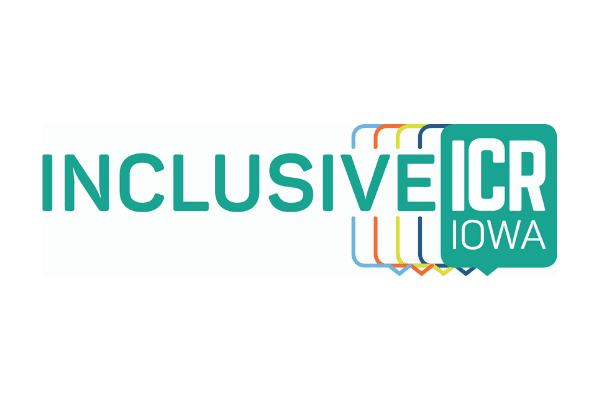 Today, the Employer Resource Group Consortium (ERGC) announced the adoption of a new name, Inclusive ICR. The consortium, which has offered a collective networking and learning forum for diversity and inclusion professionals in the region, announced a partnership with ICR IOWA earlier this year. This new name recognizes that transition and also a broader strategy the group plans to implement in upcoming years.
"ICR Iowa has been an integral partner of the ERGC's since its inception and our fresh name as Inclusive ICR represents the natural blending of this partnership," said Matt Russell, Co-Chair of Inclusive ICR. "Furthermore, the new identity allows us to gain better recognition as a collective team dedicated to advancing diversity and inclusion efforts across the region."
Established in 2011, the ERGC has played an instrumental role in the support of employment related diversity initiatives through collaborative partnerships, professional development and networking opportunities. The all-volunteer coalition made up of representatives from regional employers offers education programs and an annual diversity forum to members and companies located throughout ICR. This year, the Diversity Forum will be a part of The Gazette's Iowa Ideas conference planned for October 3rd and 4th in Downtown Cedar Rapids.
"Developing a partnership with ICR has proved to be an unparalleled benefit to the ERGC; with them generously offering their available resources to be truly valuable thought partners," said George Mahoney, Co-Chair for Inclusive ICR. "I can not express my excitement enough in the decision to further evolve that partnership into what will now be known as Inclusive ICR. With so many obvious synergies, we believe this new development will allow us to accelerate our efforts and provide even more value to the community."
During a recent planning session, ERGC members indicated an interest in expanding their scope of work to consider the launch of region-wide diversity networks, resource guides, and initiatives that will continue to help ICR employers attract, develop, and retain diverse professionals. The close relationship of this work to the goals and strategies of ICR IOWA generated an interest in a closer partnership.
"We are excited about the continued partnership with this consortium and how we can leverage our resources to support their vision, which is so closely aligned with ours," said Jennifer Daly, President and CEO of ICR IOWA. "Attracting and retaining diverse professionals is a priority to ICR employers and we believe, with the new Inclusive ICR strategies, that we can really make a difference."