Helping A Community Come Together By Staying Apart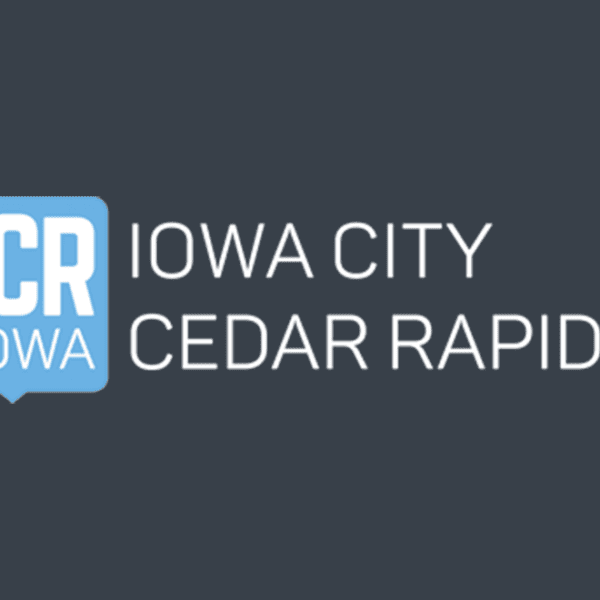 When the pandemic began, Rebecca Sanabria, a professional photographer in Iowa City-Cedar Rapids (ICR), was anxious. "When you are a self-employed photographer who travels and shoots portraits for a living, what do you do? My job revolves around working with other people in intimate settings. A global pandemic hits and now the only way to halt the spread is to isolate away from other people."
In the first few days of social isolation at home with her husband, three daughters, and dog Jolene, panic set in. Sanabria didn't know how she was going to work and generate an income and also keep her family safe, healthy and sane. The thoughts felt paralyzing.
Then friends Katy Brown and Amy Bayon reached out with the idea of a portrait of their families in isolation from a safe distance. Sanabria had seen the idea pop up in other cities and towns and it seemed like a great way to document this unique and crazy time in everyone's lives. "As a creative person, that is my way of processing and remembering what is happening around me, I take photos."
As she was preparing to launch this new project, Sanabria read a story about the homeless in her city, living together without the option to isolate or stay 6 feet apart from one another. "Any anxiety I was feeling paled in comparison to what I imagined they and their caretakers were going through." Thus, an idea was born: take donation-based Front Porch Portraits and share a portion of the proceeds with Iowa City's Shelter House.

The response to the project was humbling. "Once I started, I wanted to document everyone in Iowa City I could, in isolation and from a safe distance: the nurses, the police officers, the firemen and women, the cashiers, all essential workers plus the Iowans staying home in order to flatten the curve. Give a face to each story." 
The project has helped Sanabria connect with the people she photographs and has also brought joy and support to others. "I feel like I've gotten to know my fellow Iowans, my neighbors, heard their stories, and helped relay those stories to others. Rather than feeling defeated and panicked by the lack of control of this situation, I feel a renewed sense of hope and gratitude for humans and have become more aware of how kind and generous people can be with each other."
Sanabria is sharing her Front Porch Portraits on Facebook in a group appropriately called "Faces of Iowa." Through her photos, she wants everyone to remember this moment, this pause in our lives, when things felt crazy, but when we all came together by staying apart.
Find Sanabria's Front Porch Portraits online at https://www.facebook.com/groups/facesofiowa/.
Picture Caption: Parents Jeffery Brown and Melissa Ludgate are joined by their friend, Valerie Gilbert. Gilbert takes care of their baby when they are at work in the ER and Hospital Clinics.