Finding Home in America's Heartland: Asmaa Elkeurti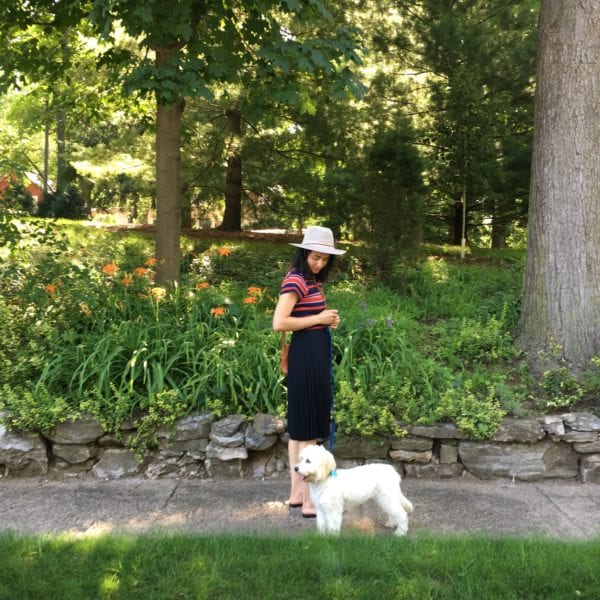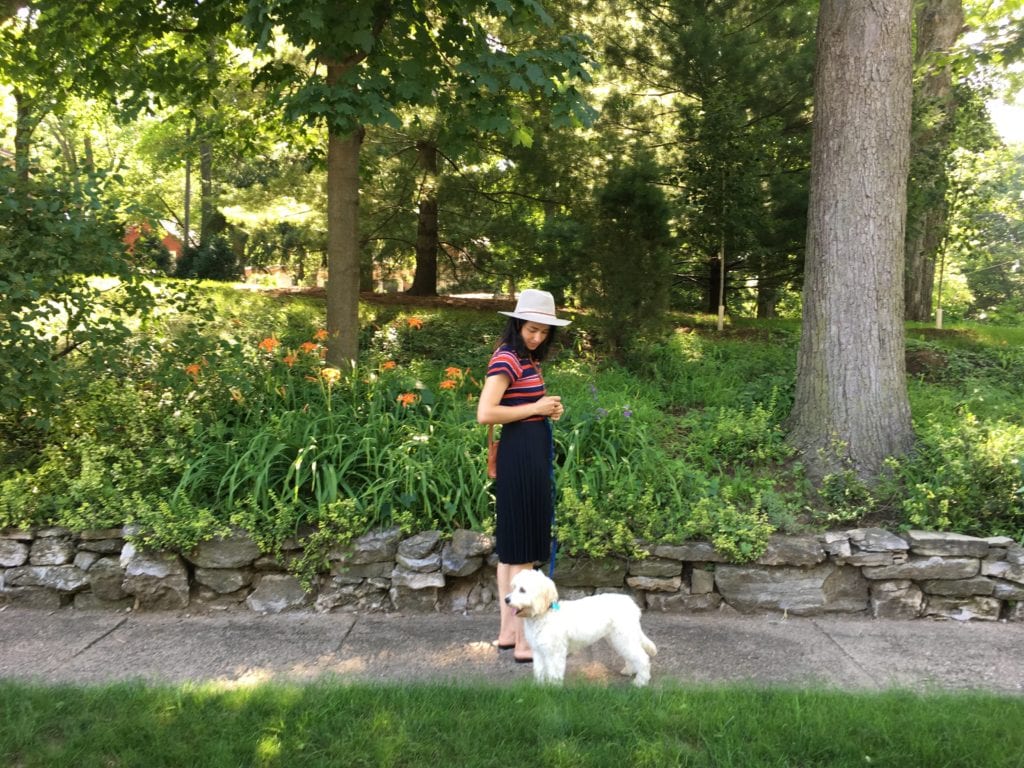 In college I envisioned starting my career in a glass high rise or a sprawling campus in a coastal city, commuting by bike or train and developing a rapport with the barista at some trendy neighborhood cafe. I tried this for a while. I spent most of 2015 living in Portland, Oregon, but my life didn't exactly mirror those romantic expectations of big city living. I rarely took the train to the office. My coffee was mostly homemade to save money. Sadly, no barista learned my order or name.
After graduation, I had the opportunity to return to the Pacific Northwest but I opted to stay in Iowa City, taking a job with a mission-driven educational tech startup called Pear Deck. The four founders are former educators; two taught at Scattergood Friends School, and they've incorporated certain Quaker values into the company culture. Silent reflection and meditation are encouraged, and there's an active effort to foster a sense of community (including frequent happy hour meetings). Above all, we are passionate about what we do. Few people expect to find a tech startup like this in America's Heartland, but it was partly this unique environment that helped me decide not only to stay in Iowa but also to put down roots here.
In addition to this cool new job, the city's accessibility really appealed to me. My days start with a 10 minute bike commute that takes me past my favorite coffee shops and hang out spots. I can buy groceries, go out to dinner, grab a beverage and shop for books, clothes or vinyl without ever needing a car.
There's a lot of pride here around the UNESCO City of Literature designation, which comes across in the strong literary community and various initiatives to foster that literary spirit. The charming Iowa Writer's House hosts visiting poets & authors who collaborate and share their pieces with the community through readings and social events — which are are a joy to attend.
I love independent film, so I was stoked when the nonprofit cinema, FilmScene opened its doors after a successful Kickstarter. It's one of my favorite places in town and is now expanding with the support of many dedicated patrons. I've also attended many events at PS1, a community arts and performance space that invites anyone and everyone to create art to share with the community.
Big city living is non-negotiable for a lot of people, and that's okay. However, it's not a necessary tradeoff in order to become a part of an artistic & vibrant community. Creativity and innovation is everywhere here, and that's why I stay.