Freda's Beauty Rama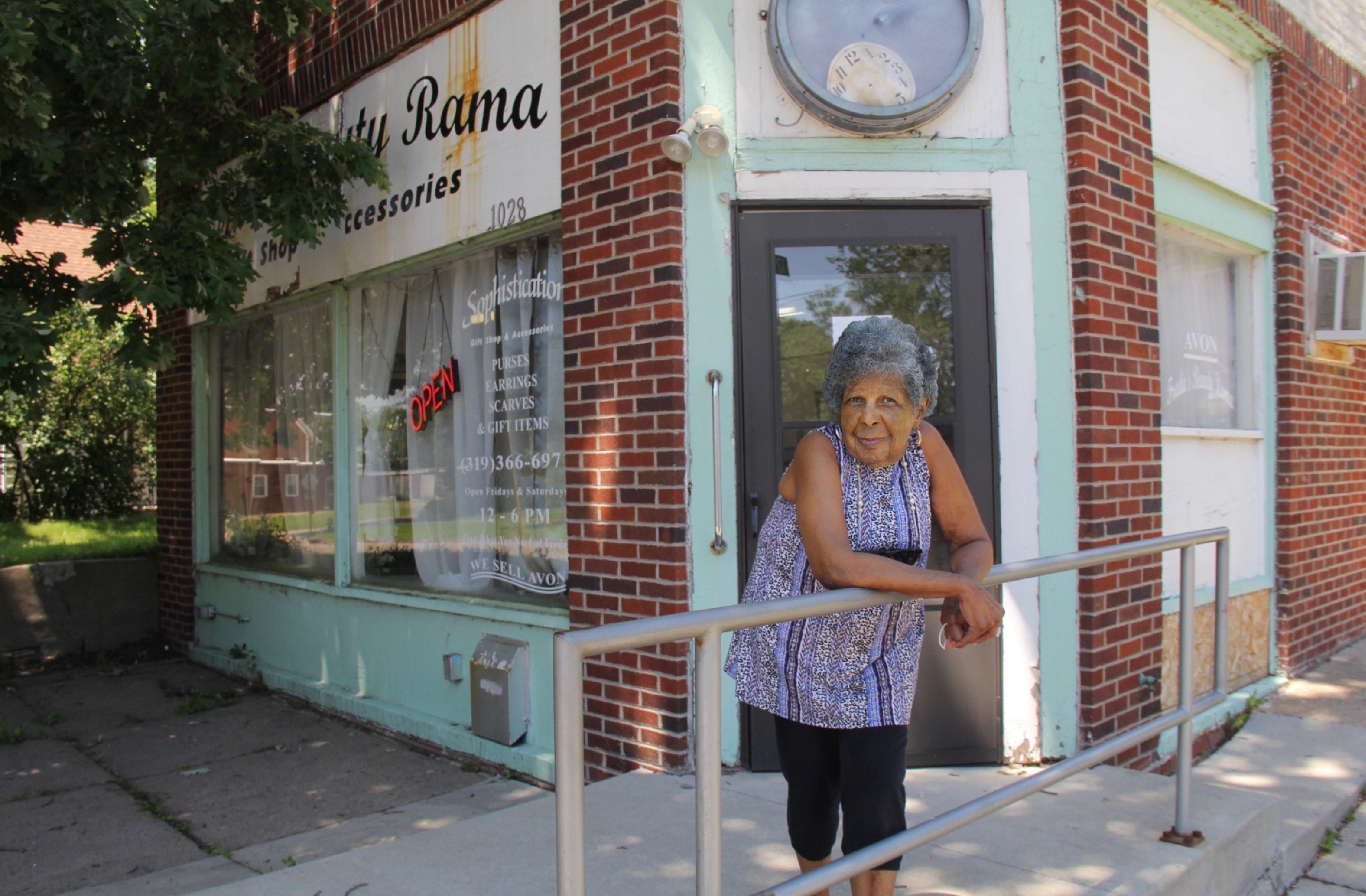 Everyone who passes by shouts a hello or honks to say hi to Freda (Blakey) Long, owner of the oldest black-owned hair salon in Iowa City-Cedar Rapids (ICR). Since 1988 Freda has been serving the black community at her beauty shop in Cedar Rapids. Although hair is not what Freda always dreamed of doing, her business has become a Cedar Rapids staple.
Growing up, Freda wanted to be a nurse. Her family could not afford the tuition, so she decided to go to beauty school instead.  Paris Academy in Cedar Rapids denied acceptance to Freda because of her skin color, so she traveled to Des Moines and attended the Des Moines Crescent Beauty School. She worked in Des Moines for a while and then came back to Cedar Rapids, working for Thelma Price's 8th Avenue beauty shop. She eventually opened her own, Freda's Beauty Rama.
Freda's Beauty Rama has been an important part of the black community in ICR for over 30 years. Before Freda opened her salon, there wasn't a place in Cedar Rapids where the black community could get their hair cut and styled with a licensed professional. Freda created that place and has made a big difference to so many local individuals and families.
Over the years, Freda has met many people. One point of wisdom she hopes to share with younger generations is the power you have over your own destiny when you work for yourself.  She said, "I want to see a lot of black women and men go and get a license for hair and to go to beauty school. They can do everything now; I admire that they are sincere in what they are doing. You can always make money doing someone's hair. If you work for someone else you have to depend on them to pay you. Working for yourself allows you to make money and you can always work."
Freda's Beauty Rama is one of the resources you will find in the Inclusive ICR African American/Black Resource Guide.