Inclusive ICR Launches First Diversity Resource Guide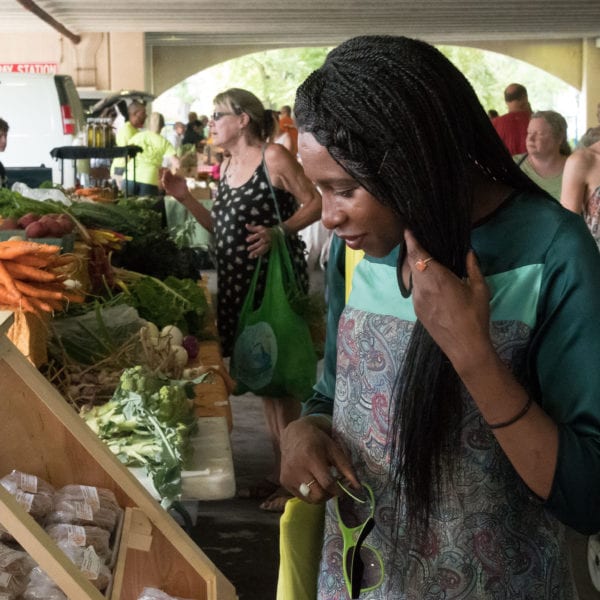 On June 24th, ICR IOWA announced the launch of Inclusive ICR's new African American Resource Guide. The guide is the first in a series of online publications designed to serve as a resource for varying populations relocating or currently living in Iowa City-Cedar Rapids (ICR) and can be found on ICR IOWA's newcomer website, www.icriowa.org/people.
The Inclusive ICR Coalition developed the guide to enhance newcomer experiences in our region. In particular, coalition members wanted to showcase opportunities to network, meet new friends, and find roots within their new home.
"One of the core pillars of Inclusive ICR's mission is to make the ICR region feel like home for anyone lucky enough to establish roots here," said George Mahoney, Co-Chair of the Inclusive ICR Coalition. "We feel that establishing these go-to resource guides for specific populations is a great way for newcomers to make connections right away and increase their comfort in our community. This is just the first of several guides we plan to release – so be on the lookout for more in the future!"
The guide was developed by the coalition with leadership from consultant Oather Taylor, a respected African American professional who moved to Cedar Rapids 19 years ago. Taylor developed the guide with support and guidance from many local organizations and partners.
"It was a pleasure to assist in developing this new resource," said Taylor. "This guide would have been extremely valuable to me when I first moved to Cedar Rapids."
Members of the coalition recognize that while the guide in current form is impressive, additions to the list of resources will develop with awareness of the project.
"While the coalition has identified an impressive number of resources, it's important to note this is a living document with intent to grow as awareness builds and others are eager to offer suggestions from their own experiences, " said Quinn Pettifer, Co-Chair for Inclusive ICR.
Inclusive ICR is working on the development of several additional guides that will launch this summer. They hope local employers will share the newcomer website and all of the resources offered with employees relocating to ICR to help them acclimate to their new home.
"As we strive to be the Most Welcoming Region in America, our team continues to develop new assets like our Newcomer Website, the ICR Talent Hub, and our Wingman Community Onboarding Program," said Jennifer Daly, President and CEO for ICR IOWA. "In all of these programs, we strive to help newcomers connect with real people and make lasting friendships so they can find happiness in their new home."