International Flags Fly High in Cedar Rapids' Diverse Economic Region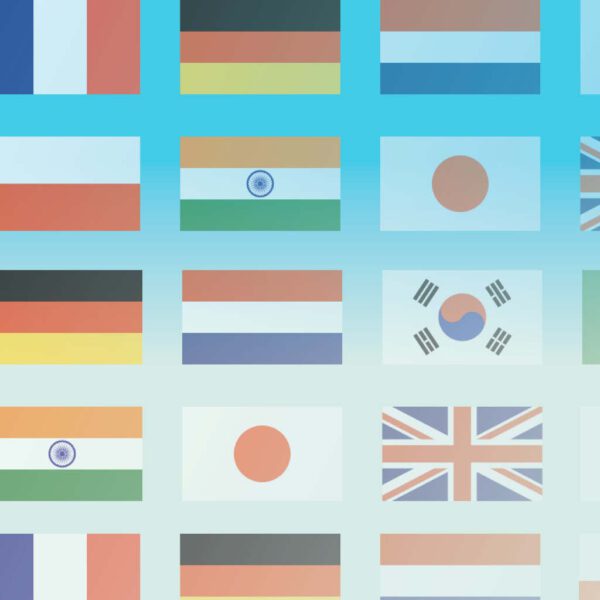 Cedar Rapids has a rich history of welcoming people from other countries as was recently celebrated during Welcoming Week 2021 earlier this month. What may not be so well known, is that our area has also embraced and welcomed businesses from all over the globe looking to grow in our region.
"Many international flags fly in our community, and most people don't realize it," says Ron Corbett, Vice President of Economic Development for the Economic Alliance. "We've recognized for years that recruiting international companies to come here has many benefits to our area, including diversifying our economy."
Cedar Rapids and the surrounding area are home to many foreign company flags, including flags from United Kingdom, Israel, India, Italy, Japan and many more. Among those are:
BAE Systems, which is currently building a new $100 million facility off I-380 on Cedar Rapids' southwest side, flies the Union Jack flag (United Kingdom.) Their new facility is scheduled to be completed in 2022. BAE is an international defense, aerospace and security company that acquired the Collins Aerospace military GPS business last year. The company chose a location close to the Eastern Iowa Airport so it could draw upon the workforce living in the north and south parts of the corridor.
Wix, an Israeli based software company that provides website building platforms for anyone looking to create their own website. Wix chose this area because of its workforce talent base.
Tata Consultancy Services, which began administering Transamerica's US insurance and annuity business lines a few years ago, flies a flag from India. Tata's building near Edgewood and 42nd street was severely damaged in last year's derecho and Corbett notes the company could have chosen to leave. Instead, Tata firmly planted its flag here and began looking for new space for its Cedar Rapids employees.
More companies with international ties continue to express interest in the region, with one company recently making an on-site visit and more to come. "Economically, we have to continue to diversify the economy and part of that is recruiting international companies to the area," said Corbett. "We need to continue to do that as part of the business attraction portfolio."
Having many foreign flags flying here not only helps the economy, it may also help retain a younger workforce.
"If someone wants to work for an international business, the grass is very green in our own backyard. There are a lot of opportunities right here to experience working with an international company," said Corbett.
As our region continues to grow and expand, so does the lineup of flags flying. With much to offer and other projects in the pipeline for the economic development team, stay tuned for more updates as we continue to expand our global reach.