New Campaign Launched for Talent and Business Attraction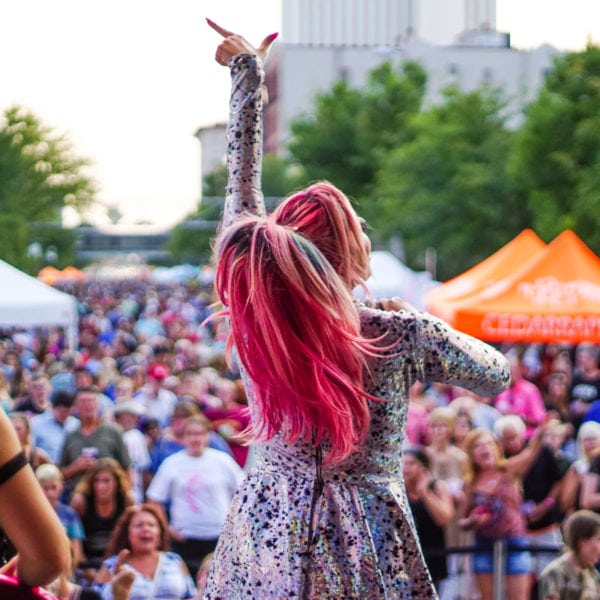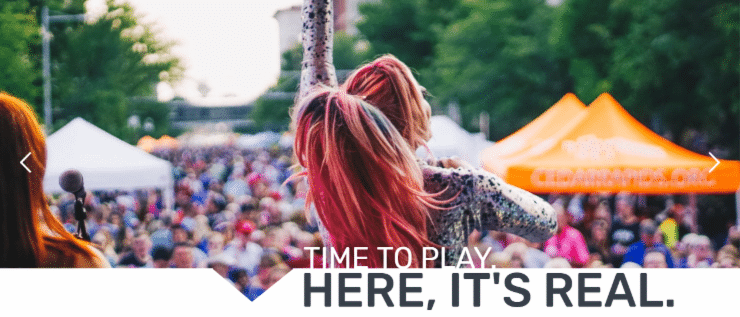 IOWA CITY-CEDAR RAPIDS, IOWA – Today, ICR IOWA announced the launch of their new website, ICRIOWA.org, and a campaign designed to attract talent to the region.
"Last December, we brought a group of local marketing professionals, storytellers, graphic designers, and videographers together to develop a campaign designed to promote our region nationally and internationally for business and talent attraction," said Jennifer Daly, President and CEO for ICR IOWA. "The launch of our new website is also the launch of that campaign – Here, It's Real."
The new "Here, It's Real" slogan was developed to share the authentic nature of the people who live and work in the Iowa City-Cedar Rapids (ICR) metro and the amazing quality of life we have in the region. Vibrant photos showcasing ICR were gathered from local organizations, employers, schools, and communities. Each was then paired with a tagline designed to reinforce a core message for one of the campaign's target audiences.
"The creative team came up with some really clever taglines for the campaign," said Daly. "You can see a sample on our website, but others will be integrated into digital marketing campaigns, career fair signage, and other materials."
The new website includes a landing page that is ideal for companies to add to their own recruiting sites, with information that promotes the region as a great place to live. The site also houses the new ICR IOWA Talent Hub , a platform ICR IOWA is using to collect contact information from individuals who are interested in being recruited to, or back to, the region.
"On the new website, we have a form for people who would like to be recruited to ICR and one for people who would like our help in recruiting someone they miss ," said Daly. "Instead of promoting a specific job, we are promoting the region as an amazing place to live and collecting information on the people who want to live here. We can then connect them to an opportunity in partnership with our local recruiters and Corridor Careers."
The ICR IOWA Talent Hub will be promoted by ICR IOWA through a variety of campaigns targeting ICR alumni, former Iowans, and individuals in high-demand professions including STEM, education, and healthcare. They are also encouraging employers, partners, and citizens to help build the Hub through referrals.
"We want to make it easy for anyone in ICR who connects with potential candidates to link them to the Talent Hub," said Daly. "Employers may have great candidates who just aren't the right fit for positions they currently have available, or a significant other who also needs a new opportunity. Our tourism organizations connect with visitors who may be interested in making ICR their home. And citizens have extensive networks of friends and family who might be interested in moving to our region. Everyone has an opportunity to help us bring talented people here."
ICR IOWA's new website was developed by de Novo Alternative Marketing in collaboration with Benson & Hepker , Nate Kaeding, Raygun , and the ICR IOWA Creative Team. For more information or assistance in leveraging the new website and Talent Hub platform for recruiting purposes, contact Jennifer Daly at jdaly@icriowa.org .
####
ICR IOWA is a joint venture between the Cedar Rapids Metro Economic Alliance and the Iowa City Area Development Group . Our mission is to accelerate high-quality job growth and capital investment in our seven-county region.