Roy J. Carver Charitable Trust commits $12 million to the UI College of Engineering to improve human health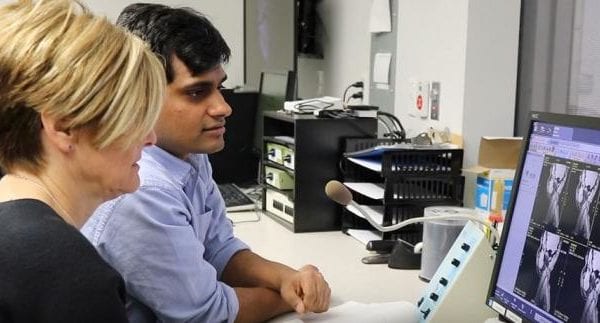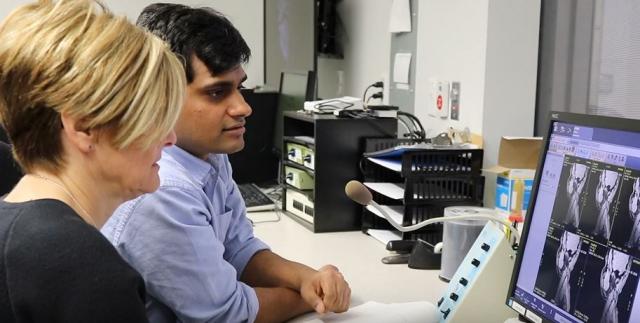 The Roy J. Carver Charitable Trust has committed a transformational $12 million grant to fund life-changing research and discoveries in the Department of Biomedical Engineering in the University of Iowa College of Engineering. With this grant, the department will build on its exceptional contributions to the field of pulmonary and respiratory biomedicine to find solutions for the growing issues of lung disease and respiratory system disorders.
In honor of the grant and the Carver Charitable Trust's $15 million in total giving to the department, and pending approval from the Board of Regents, State of Iowa, the department will be renamed the UI Roy J. Carver Department of Biomedical Engineering.
"The Carver Charitable Trust has demonstrated its unwavering commitment to elevating research that addresses the most pressing human health issues," says UI President J. Bruce Harreld. "The Carver Charitable Trust's unequaled support of the University of Iowa furthers our leadership role in biomedical discovery. We are incredibly thankful for our partnership."
"A new commitment of $12 million builds upon previous investments by the trust in this dynamic area of biomedical engineering," says Troy Ross, executive administrator of the Carver Charitable Trust. "We are confident that this gift will serve to accelerate ongoing research and graduate training, as well as attract exceptional new faculty investigators, all of which should lead to enhanced scientific understanding and effective care for those living with conditions affecting the airway."
According to the American Lung Association, lung disease is the third leading cause of death in the United States. Respiratory system disorders, which also pose a significant threat to human health, include asthma, bronchitis, cystic fibrosis, emphysema, lung cancer, idiopathic pulmonary fibrosis, interstitial lung disease, and pneumonia.
"A gift of this magnitude will not only increase the national and global visibility and impact of the future UI Roy J. Carver Department of Biomedical Engineering, but it will also allow us to recruit stellar faculty members, enroll enterprising graduate students, and produce research that will transform lives," says Alec Scranton, dean of the UI College of Engineering. "As we look to attract support from federal agencies, philanthropic organizations, and other sources, the cutting-edge research facilitated by this gift will position the department, the college, and the University of Iowa as the premier destination for pulmonary and respiratory biomedical engineering."
Joseph Reinhardt, head of the UI Department of Biomedical Engineering, adds, "This gift will help our students and faculty to develop new therapies for lung disorders such as asthma, chronic obstructive pulmonary disease, and lung cancer. Our research benefits from our close collaboration with colleagues in the UI Roy J. and Lucille A. Carver College of Medicine, allowing us to draw from the knowledge and experience of medical professionals to produce innovations with direct medical applications."
The Board of Regents, State of Iowa, is expected to vote on the renaming of the department at its Nov. 15 meeting. The UI Department of Biomedical Engineering currently enrolls 618 students in undergraduate and graduate programs.
"This extraordinary commitment builds on 30 years of unsurpassed support from the Carver Charitable Trust to the University of Iowa," says Lynette Marshall, president and CEO of the UI Center for Advancement. "We are grateful to the Carver Charitable Trust, which continues to build on its legacy of advancing scientific discovery and transforming lives."