Sankofa Outreach Creates Network for Women of Color in ICR Iowa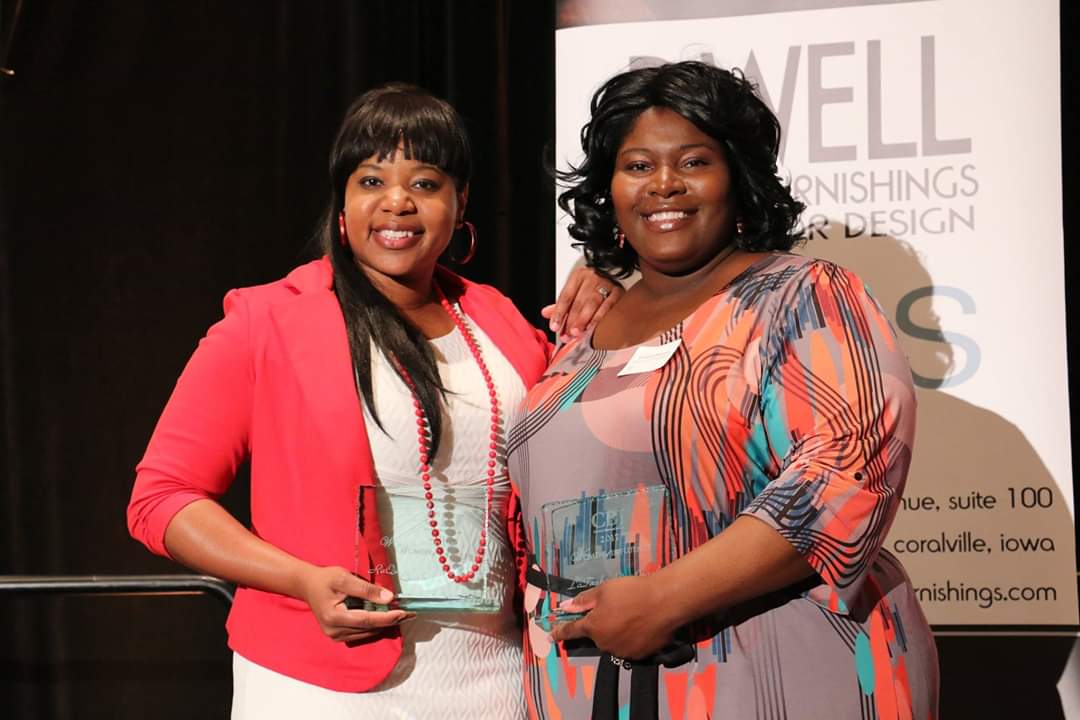 Sometimes all it takes is believing in someone for them to have the confidence to make a change in this world. That is what happened to RaQuishia Harrington, Co-Founder of Sankofa Outreach Connection.
RaQuishia learned the importance of helping others at an early age. Growing up in Waterloo, RaQuishia had her first child when she was only 15. Her family supported her and encouraged her to finish high school and go on to college. Having that support system allowed RaQuishia to grow and excel in her career.
As a young mother herself, RaQuishia wanted to be a role model and mentor for others to show that you can be a successful individual no matter what obstacles you faced while growing up. From working with people who have disabilities to mentoring individuals who have been incarcerated, RaQuishia pursued her dream of helping others.
After finding success in supporting many community initiatives, RaQuishia and her friend and colleague LaTasha DeLoach began a program at Iowa City's City High School called G World. They soon realized that the girls involved in the program were graduating from high school and moving on, but still needed additional support post-graduation. With the limited resources they had, RaQuishia and LaTasha created a private group on Facebook called "Sisters in Power," allowing women of color to maintain communication and share resources with one another across the Iowa City-Cedar Rapids (ICR) region.
The Facebook group was a success, but there was more to be done. RaQuishia and LaTasha DeLoach realized that women of color were transitioning in careers and often leaving the region. They believed they could reverse that trend if they could create a stronger network of support that included opportunities to meet, have a meal, and develop life-long friendships. Sankofa Outreach Connection was launched to create that network of gatherings along with a safe place for women to let down their guard, find support, and be who they want to be.
Today, Sankofa Outreach Connection continues to create that network of support and friendship for women of color across Eastern Iowa. RaQuishia recognizes that so much of her work today links back to her time as a young mother and the belief that, with support and friendships, women can overcome obstacles and find real success, both professionally and personally, in ICR.
Sankofa Outreach Connection is one of the many resources shared in the ICR Iowa African American/Black Resource Guide, an online publication of the Inclusive ICR Coalition.