Soul Food Restaurant is a Family Affair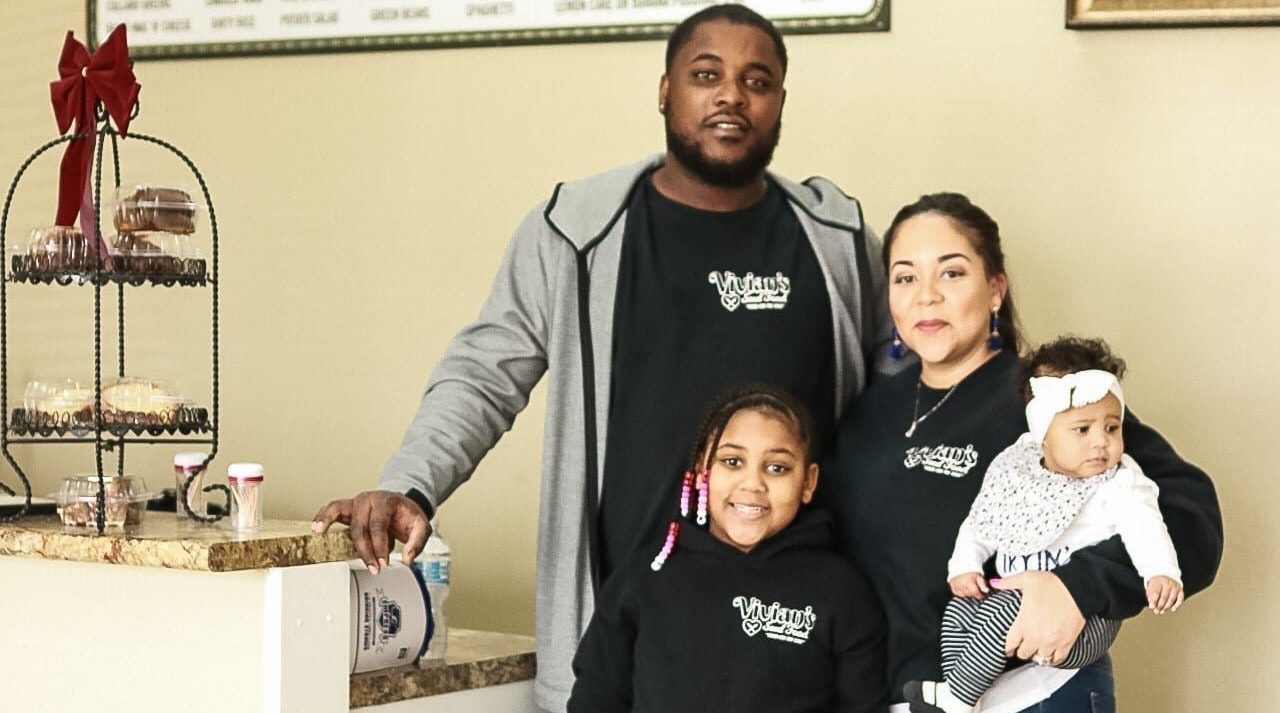 When you start your own business, you need all the support you can get. There will always be ups and downs and having that support system can help get you through those tough times. When Jerome Smallwood decided he wanted to open a restaurant in the Iowa City-Cedar Rapids (ICR) region, his wife Briana provided that support.
Jerome Smallwood has always had a passion for cooking. At an early age, he began helping his mom and aunt in the kitchen at their home in Chicago. He tried working in manufacturing and construction, but Jerome always felt he was missing something. When he attended Kirkwood Community College's Culinary Arts program, he finally found his passion.
Jerome and Briana first opened Vivian's Soul Food in Cedar Rapids in 2017. Jerome chose to name the business after his mother, an inspiration to him and his menu which includes everything from shrimp and grits and gumbo to fried okra and chicken and waffles. Locating in Cedar Rapids was important to Jerome and Briana because of the community's friendly and welcoming citizens and its strong support for local businesses.
While Jerome runs the day-to-day operations of Vivian's, Briana has been by his side since the beginning. Despite having another full-time job, Briana finds time to take care of the business side of the restaurant, allowing Jerome to focus on the food and their customers. Her support has been critical to their success.
The couple now has two young children and they are busier than ever. Jerome cherishes the moments when his oldest daughter helps him in the restaurant, giving him the chance to share his love of soul food and the community that has supported his dream.
Vivian's Soul Food is one of the many resources you can find in Inclusive ICR's African American/Black Resource Guide.