South Slope Launches Fiber Network in Tiffin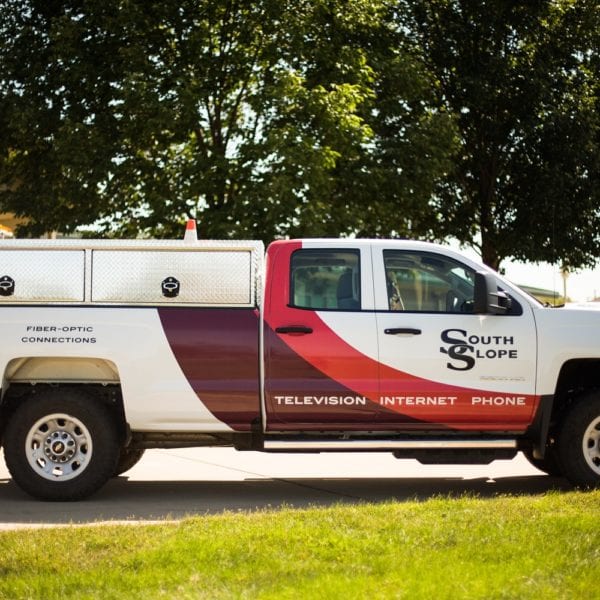 South Slope Cooperative Communications is bringing fiber optic technology to homes and businesses in Tiffin with construction of the network beginning in September. Tiffin residents and business owners are encouraged to visit southslopefiber.com to sign up and learn more about fiber internet, phone and television.
"South Slope is excited to bring fiber to Tiffin as part of our ongoing commitment to provide our cooperative members the best way to stay connected," said Chuck Deisbeck, CEO at South Slope.
Fiber optic technology will enable South Slope customers to access ultra-fast internet with speeds up to one Gigabit (1,000 Megabits per second), which is 50 times faster than the average residential internet connection. Fast, reliable internet speeds enable customers to download content faster, stream 4K video effortlessly and connect multiple devices – all without sacrificing performance.
For businesses, a fiber connection brings the ability to leverage essential applications such as Voice-over-IP (VoIP), point-of-sale transactions and high-speed file transfers. "South Slope is committed to enabling businesses to work more efficiently by providing a reliable, fast connection on our vast fiber network," said Deisbeck.
During the fiber installation process, South Slope will replace its current network of copper cables with a network of fiber optic cables, which use light instead of electricity to carry a digital data signal. The entire project is projected to be complete by early 2020.
"Fiber offers important advantages," said Deisbeck. "At the top of the list is fiber's ability to provide virtually unlimited bandwidth capacity and internet speed, enabling our customers to have a better experience with data-intensive applications such as streaming, online gaming, cloud storage, and working from home."
A fiber network also comes with increased service reliability and stability. "We bury the fiber optic cables to ensure they will endure harsh environmental factors such as sunlight, storms, snow, and high winds," said Deisbeck. "It provides a much more reliable network for our customers."
South Slope staff will be at Tiffun Creek Fest on August 10th to answer questions and help people sign up for fiber services. Look for their tent at the Tiffin ballfields from 3:30 to 5:00 pm. For more information on the fiber project in Tiffin, visit southslopefiber.com or call South Slope at 319-626-2211.