Toptracer Announces New Development in Tiffin, Iowa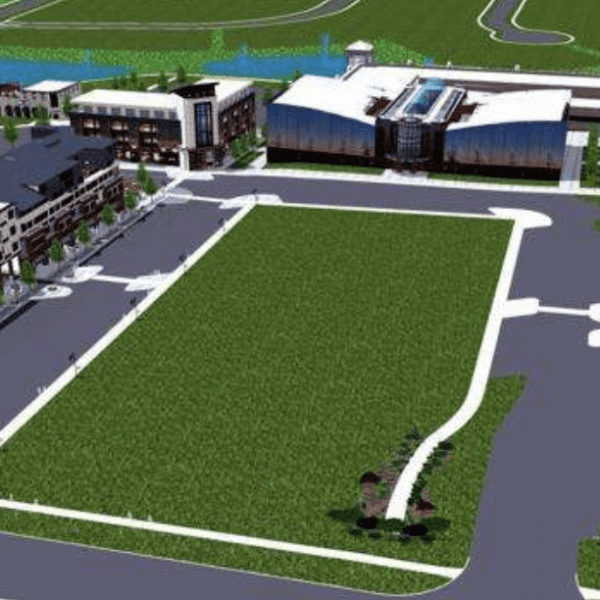 The Ders group of North Liberty has partnered with Crisp Development out of Omaha along with Toptracer to bring an exciting new amenity to Tiffin, Iowa.
"The City of Tiffin is really excited for Toptracer Range to be installed. This will be a great addition to our growing community and will continue to build on the quality of life features the City currently has to offer. This will be an impressive site that will only enhance the growth and interest in this area." Said Doug Boldt, the City Administrator for Tiffin.
The project will be located inside of Park Place, a mixed-use development represented by Mark Lynch and Jerad Ruth with Skogman Realty Commercial, off the Forevergreen Road exit in Tiffin. Toptracer technology will be featured in 52 covered and heated bays and 4 suite bays that are connected to nearly 40,000 sq ft with full-service bar and restaurant that will be open year-round. The facility will also include a 1000 sq ft meeting space that can be rented for meetings or events. Toptracer Range technology uses high speed cameras and sophisticated computer algorithms to provide instant shot feedback to guests. Flat screen TVs in each bay will enhance the user experience and provide a fun, family friendly environment for all skill levels, including those new to the game of golf.
"In our continued efforts to attract talent and visitors to the region, we are excited to welcome this development to Tiffin. It will serve as another great amenity of the ICR region and continue to bolster the quality of life enjoyed by our residents. We are equally excited that this is the first of its kind in the State of Iowa and they chose to locate here." Said Tom Banta, Vice President of Iowa City Area Development Group.
"We are pleased to have worked with ICAD and the City of Tiffin to offer this destination to the community. It will certainly be a pin on the map in a lot of various ways and we are excited to have it based at Park Place." Said Alex Andersen, The Ders Group, LLC.
Construction is set to begin late summer 2021 with an anticipated Spring 2022 open date.