Women's Equality Day: Greater Challenges Facing Women in 2020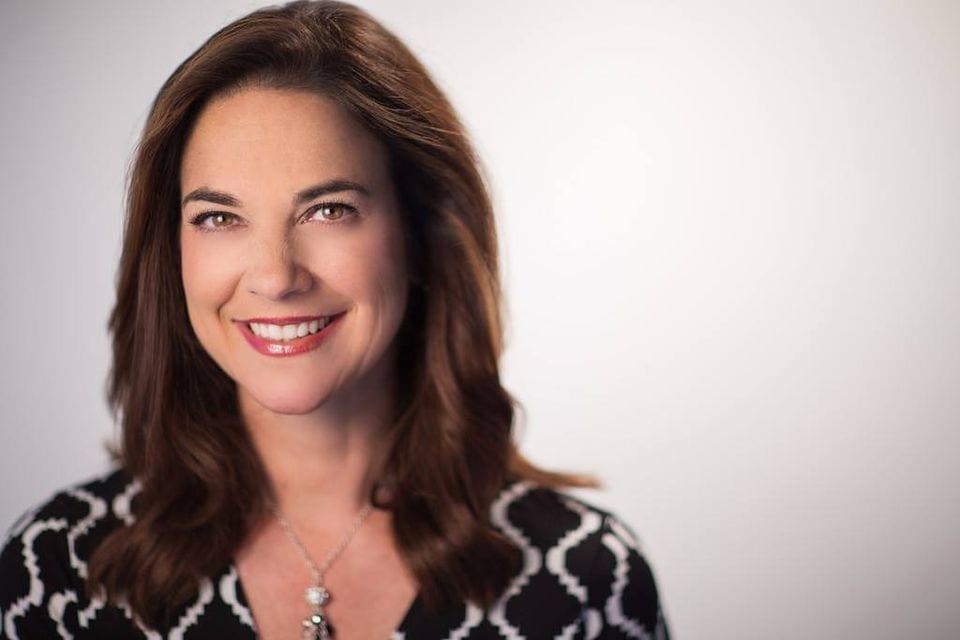 A hurricane. On the list of "things an Iowa gal doesn't have to worry about," this would be at the top. That is, until 2020.
As my Midwest friends know, a derecho (a lovely sounding name for such a destructive beast) decided to descend upon our towns, homes, fields and businesses on August 10th. Like Covid-19, it transcended what we ever thought could happen in our lifetimes.
As with Covid-19, this disaster had silver linings. Just as I made my way out of the basement to survey the damage, a minivan pulled into my driveway. I recognized the eyes first. A mix of shock and relief replaced their usual warmth. It was my dear friend "Susan" (we'll call her that for her privacy) with her clever 3-year old daughter and brand new 4-month old baby boy nestled in the backseat.
Susan is a healthcare worker. She does amazing things for people in gut-wrenching life situations. She had just picked up the kids at daycare after the storm and couldn't find a clear street to get home. I was thankful our house could provide some safety.
Susan has an advanced degree in the healthcare field. She is a servant leader and also an incredible mother. She schedules her work hours during the week and weekends when her husband is home to take care of the kids. It's how she serves her family and her patients, both for whom she cares deeply.
Susan has managed to maneuver motherhood and her work in an impressive way. That is, until now. Given a growing family and the pressures of a Covid-19 environment, she worries she'll have to choose between a career she loves and a family she adores as the demands for her time increase on both fronts.
Susan is not alone. According to the World Health Forum, 70% of women are responsible for at least one other family member's care during the pandemic.* That means on this Women's Equality Day 2020, women are facing new inequities that could have long-term effects for families and workplaces.
Essential workers
One in three jobs held by women are considered essential. Like Susan, they simply can't work from home.
Nine out of 10 nurses and nursing assistants, a majority of pharmacists, aides and technicians are women. The grocery store cashier and the fast food clerk? Two-thirds are women.**
As more schools move to online and day cares close due to Covid-19 or reduce their hours, these women are facing a tough choice: have a job or take care/educate your child.
According to the National Women's Law Center, women are twice as likely as men to work part-time. These positions rarely offer benefits or paid time off. When the virus shuts down the business, it's particularly devastating to mothers.***
Remote working
We have yet to see the long term effects of sustained virtual work environments. While remote working provides flexibility, over time there are also serious drawbacks.
Upward mobility suffers. Mothers, taking on the majority of school and childcare, can find it difficult to take on "stretch assignments" and high-profile projects. Visibility and networking also suffer. These are key components to promotion.
On this Women's Equality Day, let's start the conversation about how to make work work for all of us in a post Covid-19 world.
A few ideas to start the conversation:
Leaders: be flexible and communicate with your female contributors. Meet them where they are.
Women: be clear about your long-term professional goals and share them with decision makers. They need to know where you want to be on the other side of this.
Partners: be partners. In everything.
As pandemics and natural disasters encourage innovation, let's make sure workplace equality is at the forefront. The Susan's among us deserve it.
Written by Tiffany O'Donnell, CEO of Women Lead Change.
Women Lead Change is dedicated to the development, advancement and promotion of women, their organizations, and to impacting the economy and future workforce. They are headquartered in ICR Iowa.
References:
*https://weforum.org
**https://www.nytimes.com/2020/04/18/us/coronavirus-women-essential-workers.html
***https://www.cbsnews.com/news/working-moms-among-hardest-hit-coronavirus-pandemic/